See How the Ram 1500 Stacks Up to Other Trucks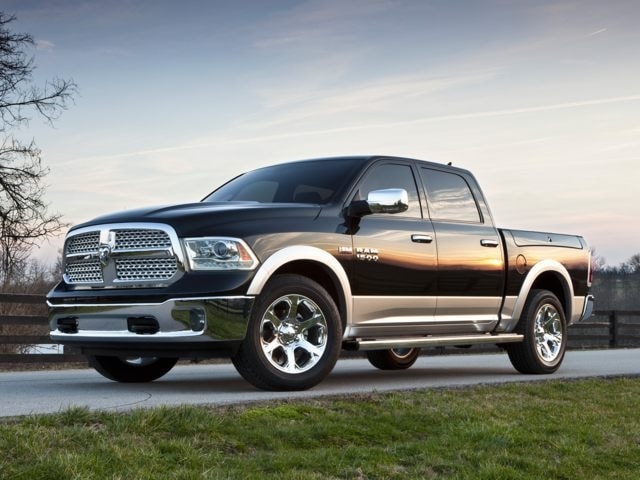 At L.T. Begnal Motor Company we love all of the cars, trucks, and SUVs on our lot. But, when our friends and neighbors in the Kingston area ask us for a recommendation on a light-duty, all-purpose, pickup truck, there's only one we wholeheartedly suggest - the Ram 1500.
The Ram 1500 is available in the driver's choice of trim levels, bed lengths, and cab styles. They're all phenomenal for both work and play and they all come with Ram's signature five-link spring-coil rear suspension system, so your ride is always smooth and even, regardless of if you have the truck loaded down with weight or completely empty.
Ram 1500 Compared to other Trucks
As amazing as the Ram 1500 is, and as much as we love it here at L.T. Begnal Motor Company, even we understand that it's not the only pickup truck vying for your attention. That's why we've gone ahead and done a couple of comparisons for you, to make your car-buying decision easier.
Ram 1500 vs. Chevrolet Silverado 1500
Transmission. Every Ram 1500 in the lineup comes with a standard eight-speed automatic transmission. You have to move up trim levels and spend more money to get that high-quality in the Chevy truck.
Suspension. Aside from the spring-coil suspension previously mentioned, the Ram truck also gives drivers an optional self-leveling air suspension. More commonly found in luxury brand cars, this unique system gives the Ram truck the smoothest ride on the road for a truck of its size and class.
Interior. Ram trucks are crafted with high-end materials and fabrics that are unmatched in the pickup truck genre.
Storage. The Ram 1500 offers drivers convenient extra storage in the dashboard that the Chevy truck doesn't have.
Ram 1500 vs. Ford F-150
Trim levels. Customers shopping for a Ram truck have many more trim levels to choose from than those who are looking at the Ford F-150.
Engine options. While both trucks offer various engine choices, the Ford truck has traditionally been behind the times when it comes to offering alternatives to gas-powered engines. While Ram has been offering an ultra-popular diesel option for the last several years, the Ford has yet to put such an option on the table.
Warranty. Of course, we don't think you'll have many problems with your Ram-built truck, but, if you do, can have the added peace of mind that Ram offers a more extensive warranty on their vehicles than Ford.
Transmission. As with the Ram vs. Chevy comparison, only Ram trucks come standard with an eight-speed automatic transmission. You have to spend more money on an upper trim and engine option to get that power in the F-150.
Shopping for the Ram 1500 in Kingston
As you can see from our research, all of these pickup trucks have a lot to offer. But, we think the Ram 1500 comes out ahead when compared side-by-side with its main competition.
When you're ready to drive the Ram 1500 and see how great it is in person, stop by and visit us on Albany Avenue in Kingston. We have a vast collection of available Ram 1500s in stock and our expert sales team can help you find the perfect truck for your needs.