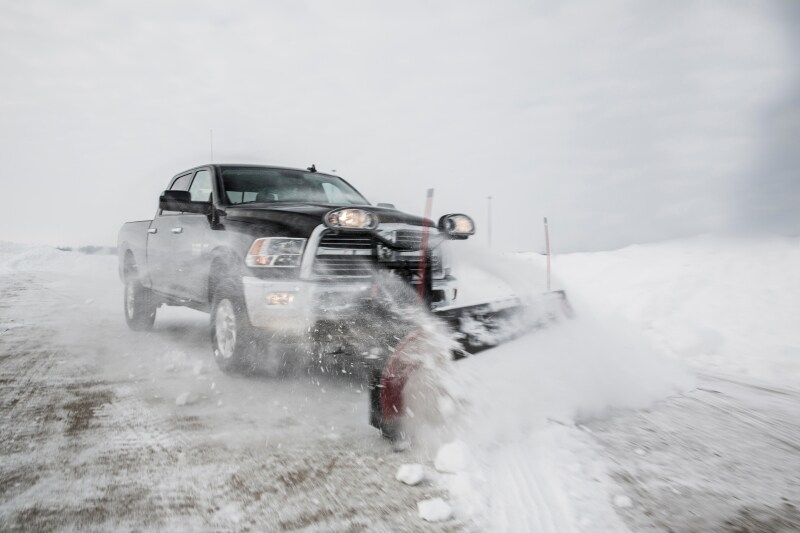 All drivers in the Kingston, NY know just how hectic and unpredictable the road conditions can become during the winter season. Some drivers who drive trucks see the snowy roads as an opportunity for extra income and use their vehicles as a part-time snow plow service. Nothing is more rewarding than knowing you helped your community transportation by clearing the roads and highways.
If you're a driver who is seeking a new or pre-owned truck and curious on which brand works best for your snow plowing needs, here's why our selection of RAM trucks are built to withstand the brutal winter elements and conditions.
Strength in numbers
Drivers who are in the market for a pickup truck selection that holds extensive capability as well as trims and packages, RAM trucks provides an array of options for new truck buyers. When it comes to variety, RAM offers drivers with the RAM 1500, as well as two heavy-duty models, the RAM 2500 and RAM 3500. With a handful of trim options in between each truck model, finding your preferred power for plowing snow or even towing your work trailer is made easy, especially with the expert assistance from our sales team.
Below is a quick rundown of capabilities provided by the lineup of RAM trucks you will find in our new truck inventory.
RAM 1500: At a base model level, the RAM 1500 offers a towing capacity between 6,280-lbs to 7,520-lbs as well as a payload that ranges between 1,528-lbs to 2,302-lbs on select trims.
RAM 2500:The middle child of the three RAM truck trims, the RAM 2500 supplies drivers with massive capability with a towing capacity that maxes out at 19,780-lbs when properly equipped as well as a payload of up to 4,050-lbs.
RAM 3500: Now with the available Diesel engine option that offers 1000 lbs-ft of torque, the RAM 3500 holds phenomenal power with a 7,680-lbs gas payload and a towing capacity of 35,100-lbs when properly equipped.
Utility and Versatility
Not only does the RAM truck series hold excellent capability for pushing snow off the roads, but attaching the snow plow of your liking is easy with the RAM's easily configurable front fascia. If you're searching for a truck that offers spacious comfort with the availability for heated front seats, any one of the three RAM trims will fit your driving style!
Also, with the new RAM Box Cargo Management System, you can travel with your tools or supplies you need on and off the job. Easily concealable and lockable when you're away from your truck, this takes practicality for every job to the next level.
Test Drive Your Future RAM Truck in Kingston, NY
When you're ready to make the transition into a reliable and powerful truck model, consider a RAM 1500, 2500, or 3500 Heavy Duty model for your weekly snow plowing needs during New York's winter season. We have a phenomenal lineup in our new truck inventory in Kingston, so stop by our RAM dealer at 129 Route 28 or schedule your test drive by calling (877)556.6212, and one of our friendly sales team members will help you in finding the pickup truck that's right for you! We'll see you in our truck showroom soon!